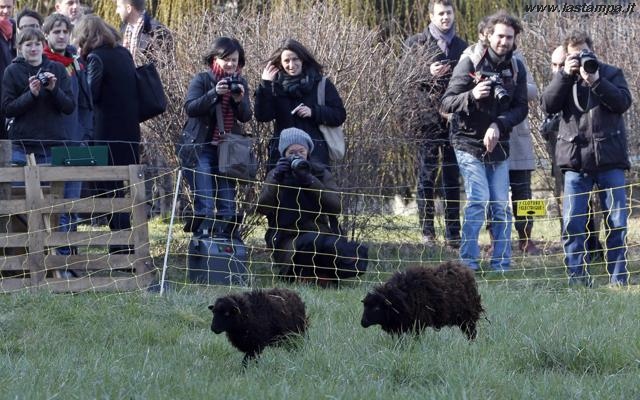 The purchase of a service flock by Ente di delle aree protette manage delle Alpi Cozie, in order to use it at the territory of its competence with the purpose of conservation and restoration the grassland habitats is an innovative practice at least in the regional context and could become an example to other realities.
In Italy and in other European countries, there are some examples of public management through service flocks, among these one can mention:
-Province of Brescia: here are two projects involving the use of sheep grazing services for the restoration, conservation and enhancement of the hilly areas: The first was undertaken by the City of Erbusco, the other is promoted and managed by Parco delle Colline di Brescia.
-Flock of sheep in the city of Paris: the city of Paris from April 2013 carried out the cleaning of several parks and gardens with a flock of sheep.
-Network of grazing-firebreaks areas of Andalucía (RAPCA), Spain: program for the prevention of forest fires by sheep grazing in firebreaks.
-Donkeys in the Ricerche Center Enea della Casaccia (Rome) that keep clean some green areas since the spring of 2011.
-Flock of sheep in the Majella National Park to offset the damage from the wolf predation: the park runs, in agreement with farmers and / or in a special livestock center formed by the Park, a group of animals that can be given if necessary to damaged farmers who request it.