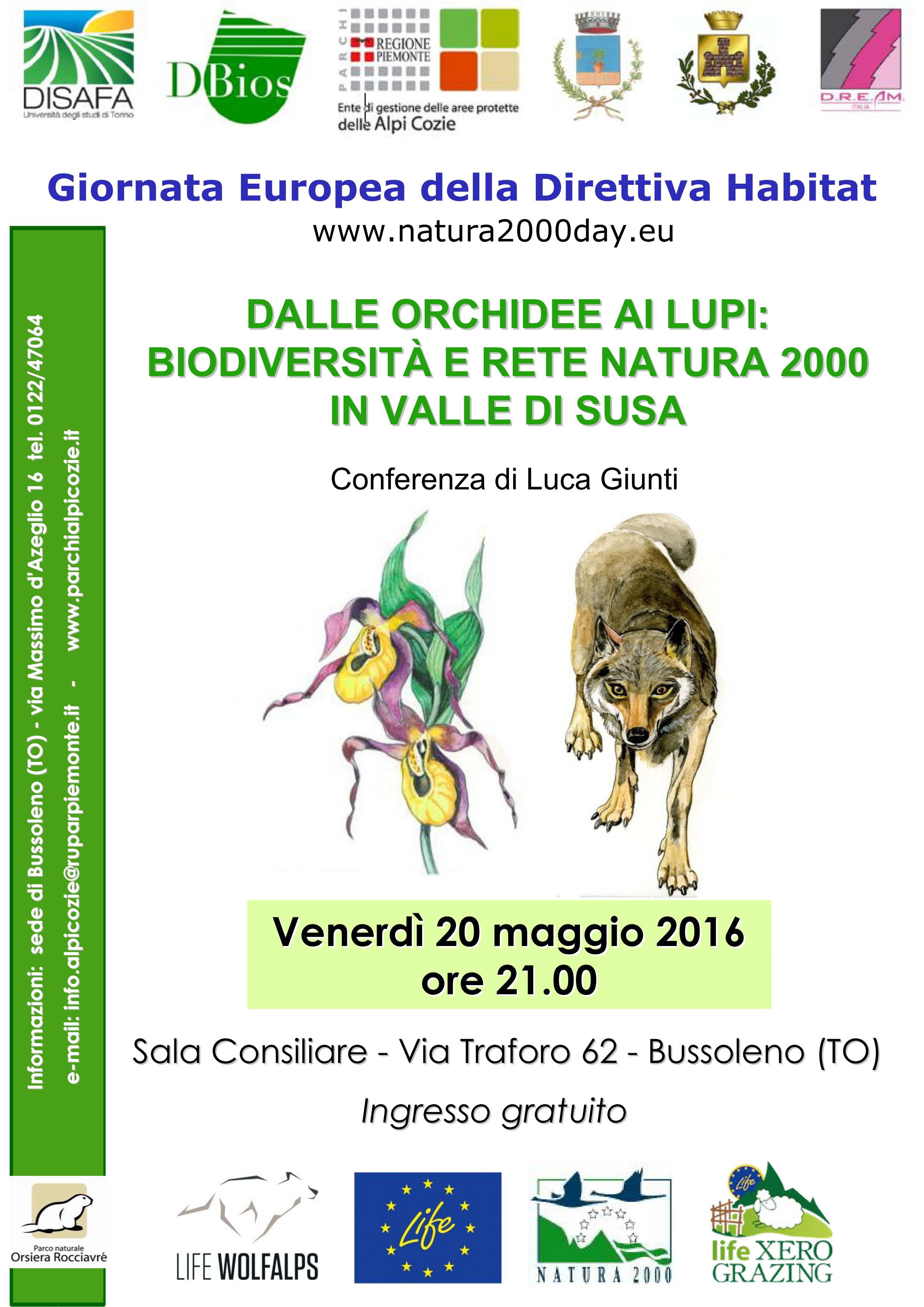 Friday, May 20 at 21:00 we expect you at the Council Chamber of the City of Bussoleno!
On the occasion of the European Natura 2000 Network Day we are pleased to invite you to the evening "From orchids to the wolves: biodiversity and Natura 2000 Network in the Susa Valley."
The event, curated by Luca Giunti, ranger at the Institute of management of protected areas of the Alpi Cozie, will be a wonderful opportunity to talk about biodiversity and see the beautiful images of our magnificent valley.