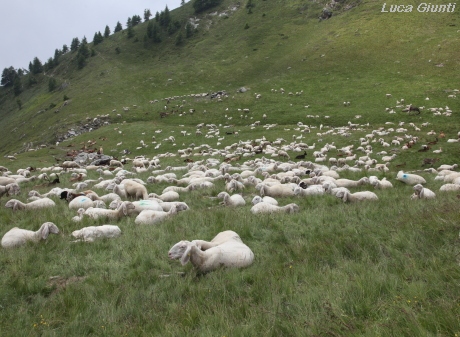 As part of the Xero-grazing LIFE project, the planned purchase (by PNACozie) of 150 sheep will establish a service flock for grazing purposes to help preserve the area.
The aim is to create a functional service flock to help in the long-term conservation management of the area that has been used in habitat 6210*. It is possible to include other areas of habitat 6210* in and outside the confines of the SCI in the future, with a view to a progressive expansion of grounds placed in management in accordance with this project.
The project can be considered a practical demonstration to the possibility of establishing a long-term conservative management procedure in an area of the mountain, where there is almost no productive interest, but has a very high natural value. During the project, local authorities will be able to acquire some of the knowledge necessary for the management, from a methodological point of view, as well as a practical point of view.
The purchase of a service flock by Ente di gestione delle aree protette delle Alpi Cozie, in order to use in the territory of its jurisdiction, is also innovative, at least in the regional context, and in the future could become an example to other regions.