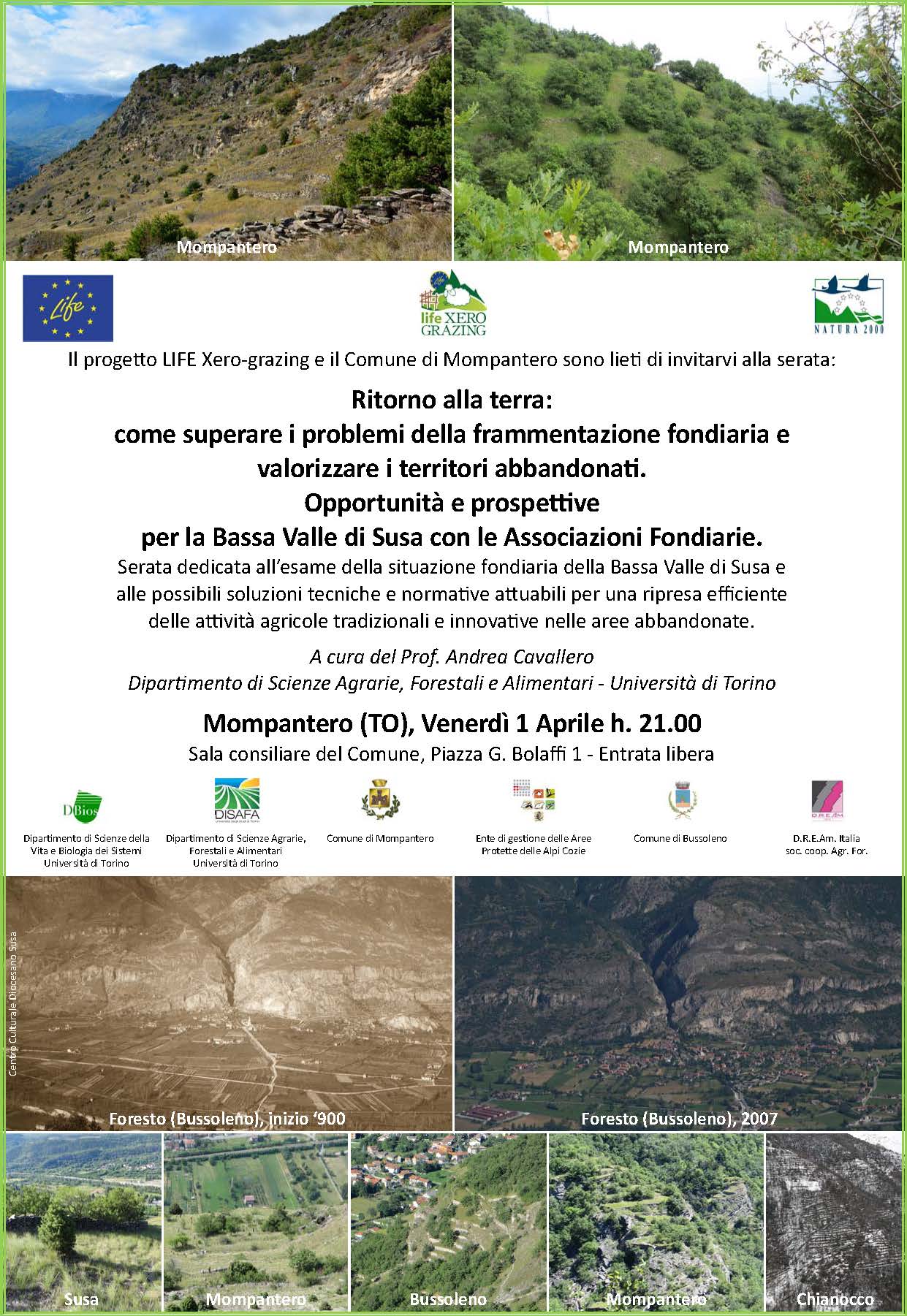 The Friday first of April at 21:00 there is an opportunity to participate at the session "Return to the land: how to overcome the problems of land fragmentation and enhance the abandoned territories. Opportunities and prospects for the Bassa Valle di Susa with land associations", that will be place at the council hall of the Municipality of Mompantero (TO).
The session, by Prof. Andrea Cavallero of the Dep. of Scienze Agrarie, Forestali e Alimentari dell'Università di Torino, it will be an opportunity to talk about the land situation of the Bassa Valle di Susa and the possible technical and regulatory solutions for a viable efficient recovery of traditional and innovative agricultural activities in abandoned areas.
The recovery of the territories once cultivated and now, unfortunately, completely abandoned, it really is possible and within reach of all the local communities, irrespective of the natural value of the area concerned. If you love your territory there is a system to bring it back to life!