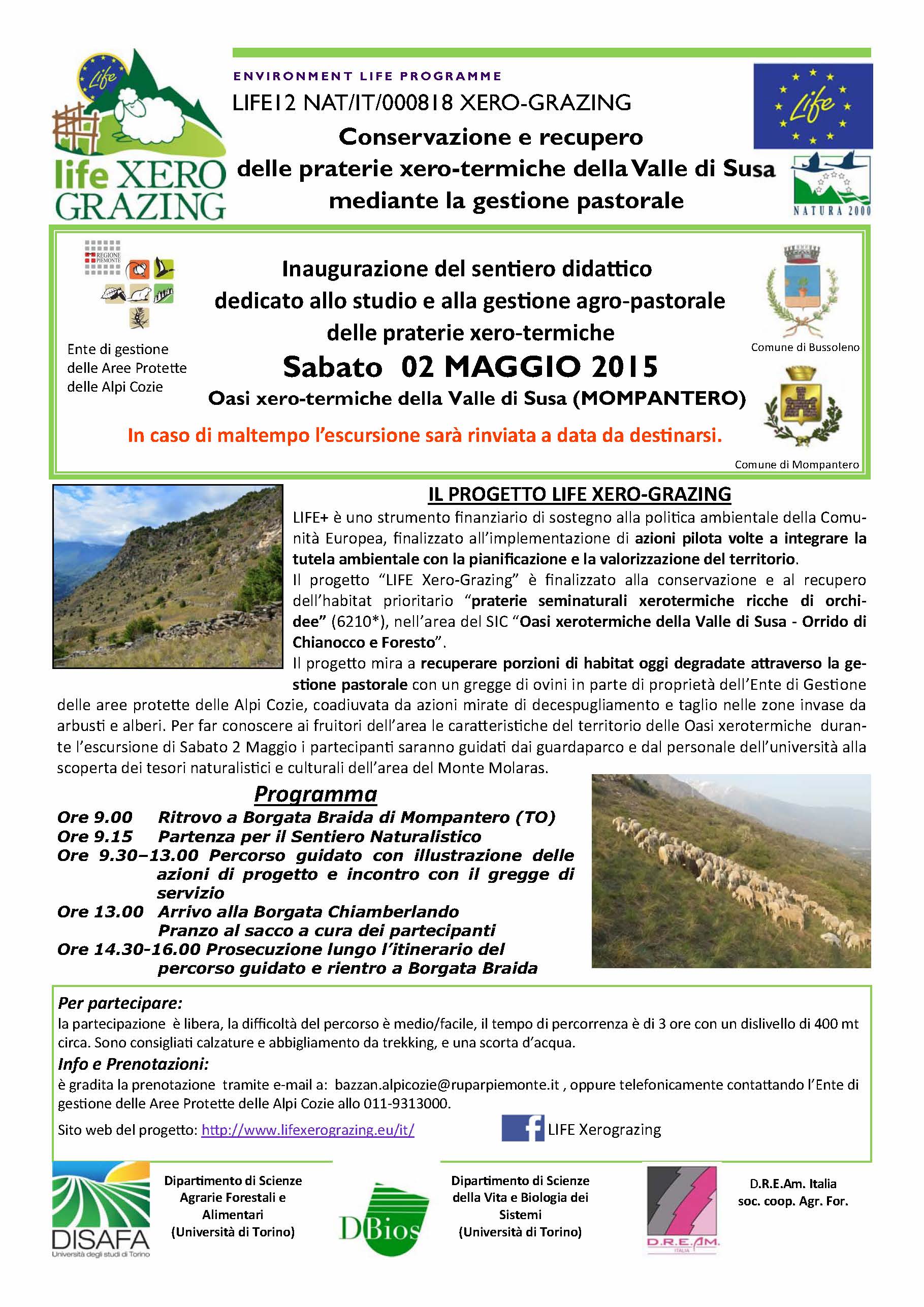 Saturday, May 2, 2015, at the SIC Oasi xerotermiche della Valle di Susa (City of Mompantero-TO), will be inaugurated the didactic trail set up under the project LIFE Xero-grazing, this trail is dedicated to the information, conservation and restoration of the xerothermic grasslands trough agro-pastoral management.
The didactic trail is a medium / easy path practicable in about 3 hours and with a vertical drop of 400 meters. It is aim to allows you get in touch with the history and reality of the territory of the SIC.
The participation at the guided excursion of the 2th of May is free and open to all, subject to booking. They are recommended trekking clothing and hiking boots and a supply of water (in May the temperatures can be very high and the sources of water are available only at the start and at Chiamberlando). If the weather it is not adapted the excursion will be postponed until a later date.
Additional information is provided in the attached program
Join the crowd!