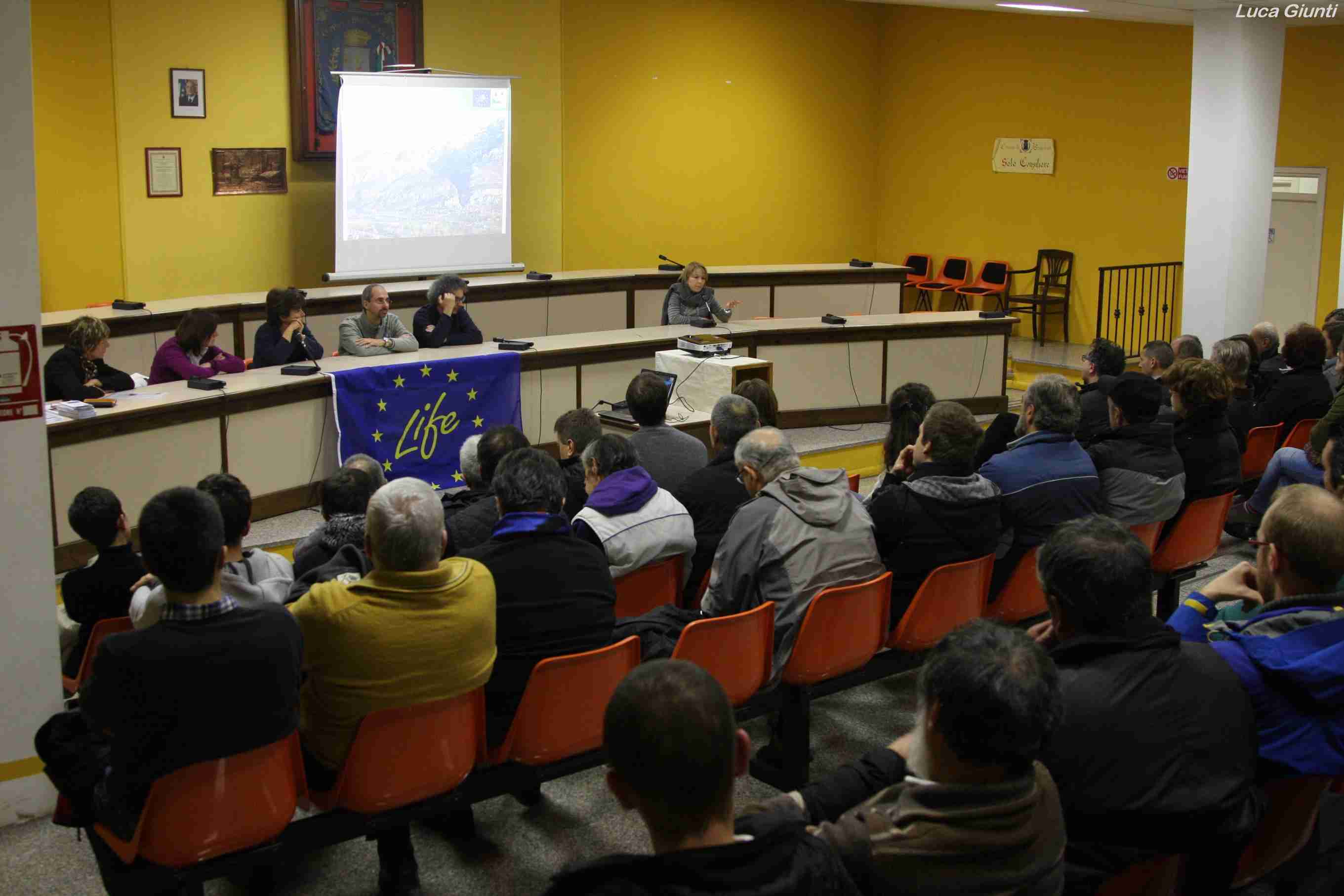 On Friday 22 November 2013 was held the First Meeting on the territory at Bussoleno (as part of the action E5), with a large audience.
The meeting was opened with the mayors of Bussoleno and Mompantero councils (Daniela Richetto and Piera Favro), the Extraordinary Commissioner of the Ente di gestione delle aree protette delle Alpi Cozie, Stefano Daverio and the director of this Entity, Laura Castagneri. All of them highlighted the importance of the project for the area. Then Marcello Miozzo of DREAm made an intervention about the LIFE program and an overview of the project and its partners. The meeting continued with the intervention of Consolata Siniscalco (Department of Life Sciences and Systems Biology of the University of Turin ) about of the natural features of the area, its rarity and the aspects to be protected. Giampiero Lombardi (Department of Agricultural, Forestry & Food Sciences of the Turin University) made a presentation of the project, describing its specific actions. Laura Castagneri (Ente di gestione delle aree protette delle Alpi Cozie) finished the round of speeches talking about the economic and social benefits of the project in the territory and the possibility of participate in the project by the local population. Then there was space to the interventions, questions and suggestions of the public. The interventions were numerous and in general positive regarding the expectations created by the project.
The aim of this meeting was to promote the active participation of all stakeholders in relation to the territory and the actions implemented in the project. It had a large audience (over a hundred) , the room was almost full and the public was very involved, the meeting can therefore be considered a success.
This event will be succeeded by others where we hope the project continues to generate interest among the local population.
Here you can download the interventions of the speakers of the meeting